Hello Kitty Travel Eyelash Curler from Japan
Today I would like to share this personal cosmetic tool – Hello Kitty Travel Mini Eyelash Curler. This mini Hello Kitty Eyelash Curler is from the Japanese company Kai Beauty Care. It is made in Japan and for sale in Japan only. Actually I have seen this series in market in 2010. Luckily they reproduced it and gave me a chance to have it.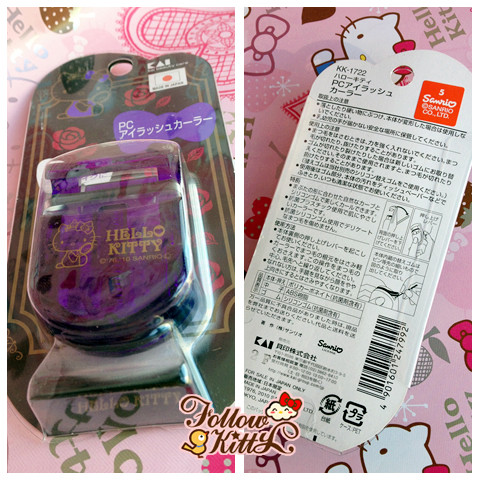 The packaging is nicely decorated with red roses in a purple and black mystery. There's only Japanese on the backside. Even if you couldn't understand, I guess it doesn't matter since we all know how to handle an eyelash curler, right?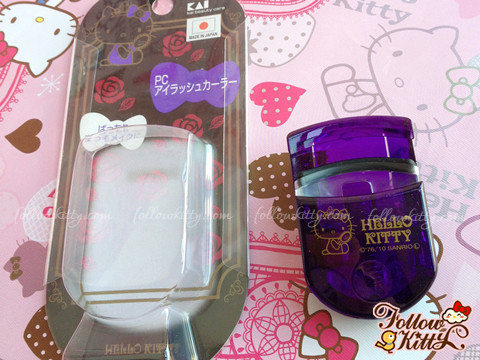 You don't need to destroy the package to get the curler out as long as cutting the tape on the back carefully.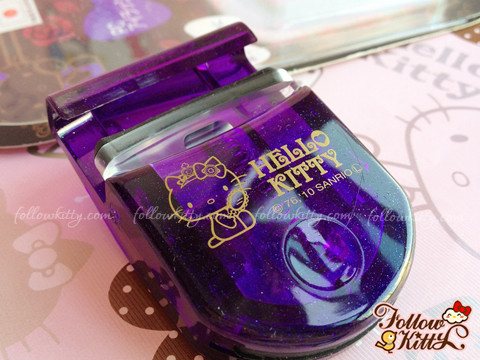 Take a closer look. This mini Hello Kitty Eyelash Curler has a pretty golden Hello Kitty princess printed on the front. She wears a tiara and holds a mirror in hand.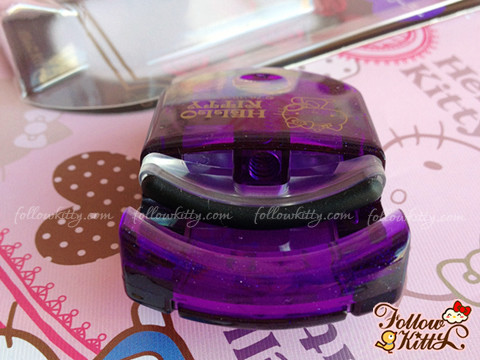 From the top of the mini eyelash curler.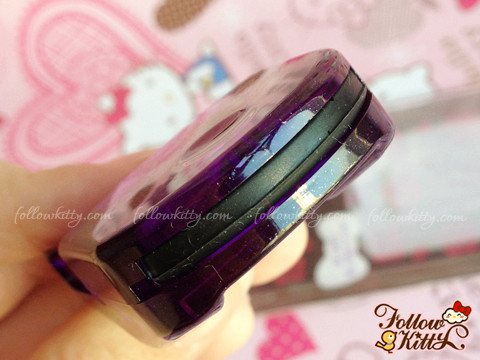 There's an replacement cushiony pad on the bottom.
From the back of the mini eyelash curler.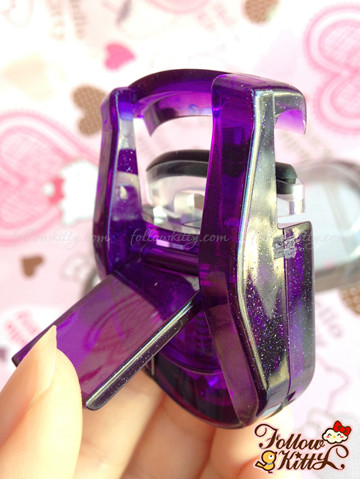 Similar design to the other eyelash curler, it is foldable and the handle is hidden on the back.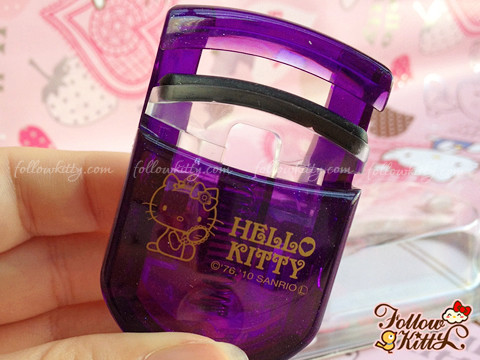 It is unclamped curler.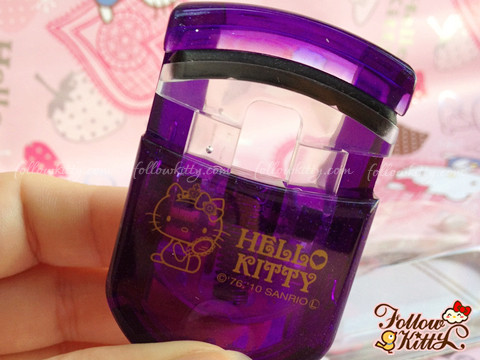 It is clamped curler.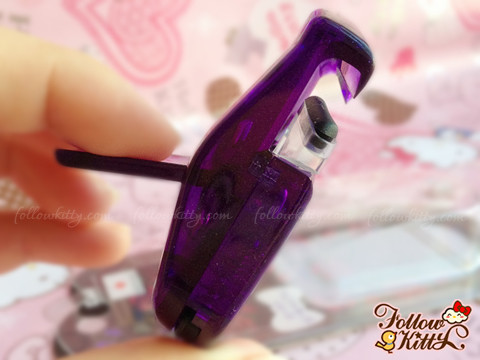 Viewing from the side. It's unclamped.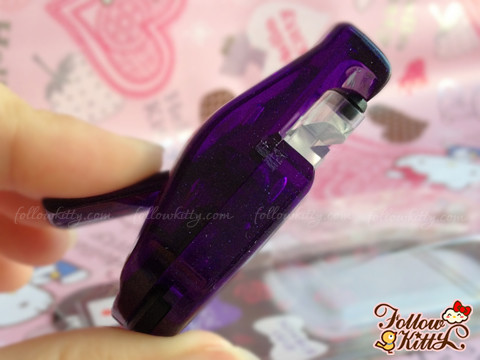 It's clamped curler. Don't pinch too hard that you may break the plastic.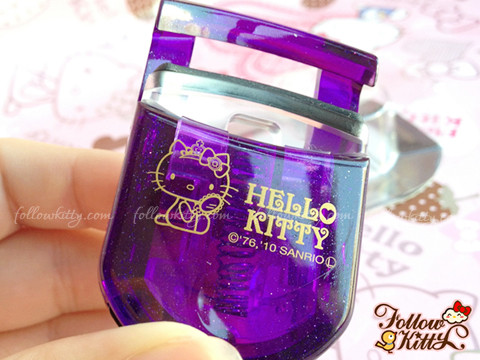 The Hello Kitty Eyelash Curler actually is bling bling toward the light.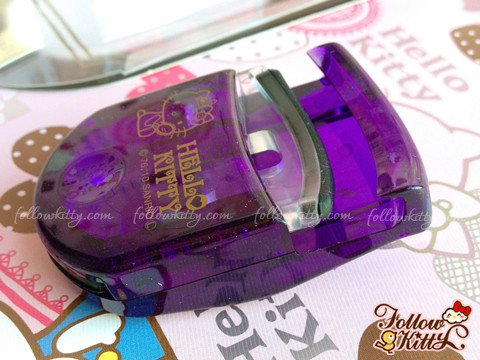 Personal experience: They major reason that I bought this eyelash curler is of course because of Hello Kitty. It is as good as normal eyelash curler, effective and simple to use. The compact size allows me to take it everywhere without trouble. Really love it.