Lovely My Melody Shower Gel with Figure Dispenser Bottle
As I am a big fan of pinky items, My Melody is always on my favorite list. When I looked for a new toothpaste in a pharmacy store today, I accidentally saw this "My Melody" bottles standing on the shelf. Wow, soooooo cute !!! It turned out to be a cute My Melody bath & shower gel with dispenser bottle (400ml). I felt more thrilled after price checking: it's on discount and HKD 20.9 only (was HKD 30.9). There were still three left and two were scratched tho. How can I leave the store without her?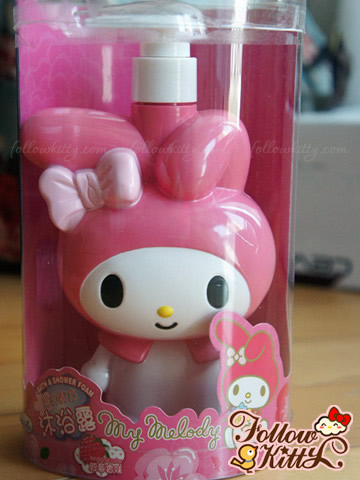 The bath & shower gel is raspberry flavor. yumyumyum!!! Sounds sweet ! My Melody was in a transparent plastic container.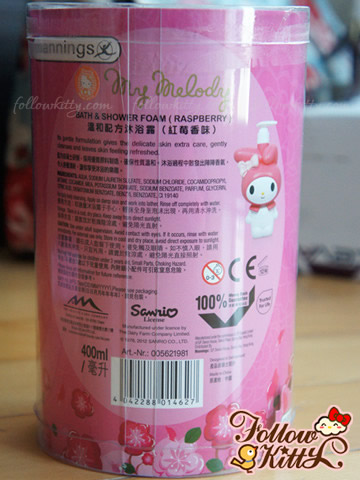 On the back of the package:
"Its gentle formulation gives the delicate skin extra care, gently cleanses and leaves skin feeling refreshed…"
Sounds very tempting!
Actually even it's just an empty bottle, I would not miss it.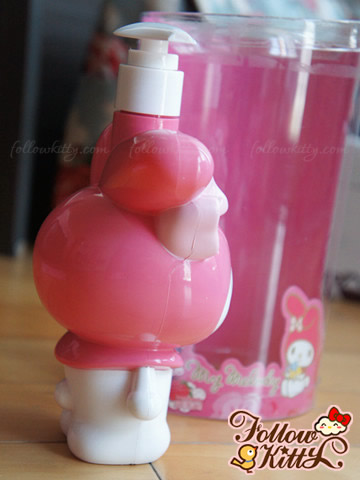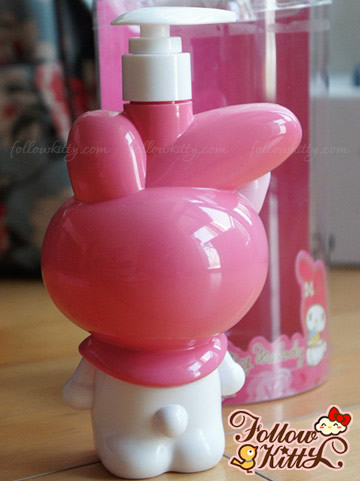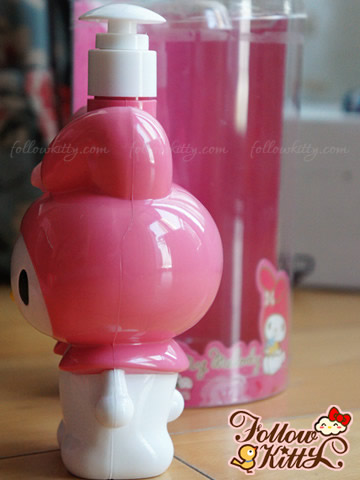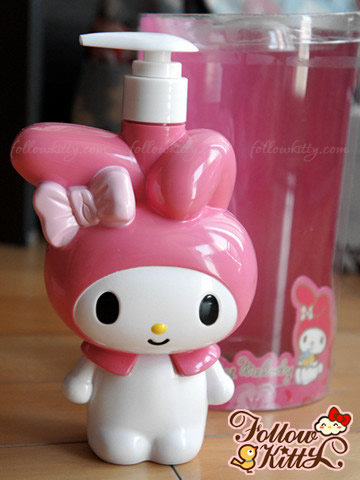 I am surprised for so good quality with such a reasonable price…It's also designed in Switzerland (The Beauty Care Company), the same company with the Hello Kitty Lollipop Lipgloss. They also produced other Sanrio beauty products, such as bling-bling nail polish. You can check out my Facebook Page "Follow Hello Kitty" for more reports.
Origin: Hong Kong
Producer: Hong Kong Mannings and The Beauty Care Company
Realase Date: Feburary, 2013
Cost: HKD 20.9 (on discount)