Free Giveaway for Celebrating the Launch of Love Through Design x Nooka x Sanrio x Tokidoki Watch
Love Through Design, Sanrio and Nooka are launching a limited edition 'Nooka Zub Zirc 38' watch today – Sunday 21st April. The unique time-piece is available to order now on www.lovethroughdesign.com.
Designed by Simone Legno, the creator of cult brand Tokidoki, this kawaii and highly collectable watch is limited to only 300 pieces worldwide – each retailing at 100.00GBP.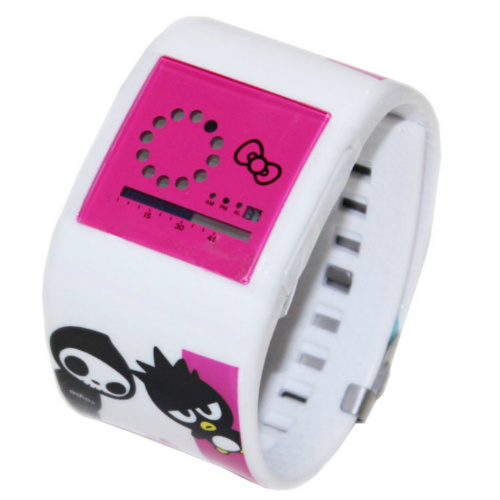 The exclusive 'Nooka Zub Zirc 38' watch is produced by US brand Nooka who produces a line of wristwatches and fashion accessories. Their ethos is to "believe in the power of universal languages, to increase understanding and enable diverse groups of people to work together." The 'Nooka Zub Zirc 38', like every Nooka object, is designed with intention; it has the power of clarity, the power to reach the heart of everyone who interacts with it. Form, function, and emotion merge together to create a beautiful design. Nooka sees the whole world as inspiration; it absorbs energy from it and creates new forms. New technologies and materials inspire new interactions and ways of thinking.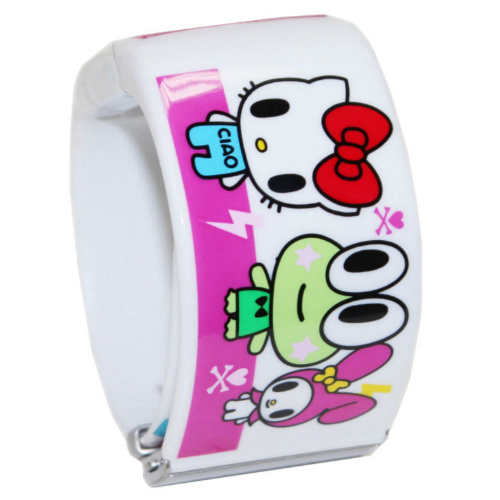 The limited edition watch has been created to raise money for the Sanrio Foundation and EMERGENCY; Sanrio Foundation was established in 2010 with the mission to bring smiles to children around the world. Through product donations, Hello Kitty's hospital visits and partnerships with International organizations, Sanrio Foundation is a true embodiment of Sanrio's "small gift, big smile" philosophy.
Since November 2012, Sanrio Foundation supports the "right to be cured" with Emergency, the Italian NGO founded in 1994 to provide medical-surgical assistance to victims of war and poverty. Since its establishment, Emergency has worked in 16 Countries, building Hospitals, Surgical Centres, Rehabilitation Centres, Paediatric Clinics, First Aid Posts, Primary Health Clinics, a Maternity Centre and a Centre for Cardiac Surgery. Over 5 million people have received free, high quality health care. One in three was a child.
The limited edition collection of watches is adorned with cult brand Tokidoki's unique designs. With its innovative line of apparel, handbags, cosmetics, accessories and more, Tokidoki has built a worldwide following who have fallen in love with its larger-than-life characters and designs. You can check out the articles about "Hello Kitty x tokidoki" collections by Hong Kong 7-Eleven.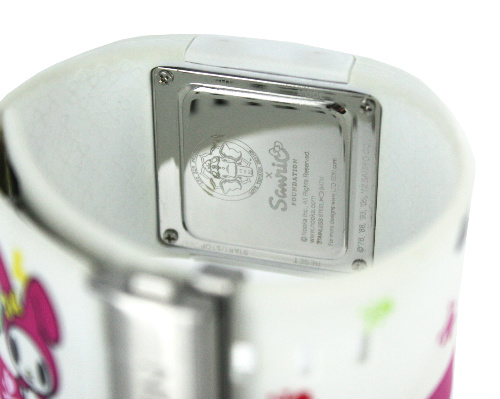 How to Participate the Competition and Win a Free Watch
Isn't the watch cute? You want one too? Here is a good news.
To celebrate the launch, Love Through Design will run a competition via Facebook page "FollowHelloKitty" and give away   ONE unique watch to a lucky fan.
The competition will start from 21st of April 2013 and last till the 27th of April 2013. If you want to try your luck and win this unique and adorable watch, remember there are some steps to follow:
Step 1) Like this photo
Step 2) Share this photo
Step 3) Like the Facebook Page
https://www.facebook.com/followhellokitty
Step 4) Comment why you should win! ♥
This giveaway is open to Follow Hello Kitty Facebook Page Fans ALL OVER THE WORLD. If you are not one of them yet, don't worry! Just join the Facebook Page now.
The lucky winner will be chosen from the best COMMENTS and announced on Sunday 28th April through Facebook page.
Good Luck, Hello Kitty junkies!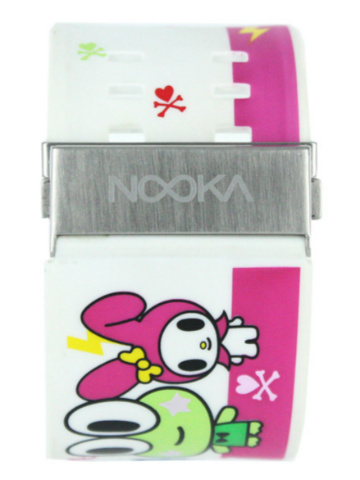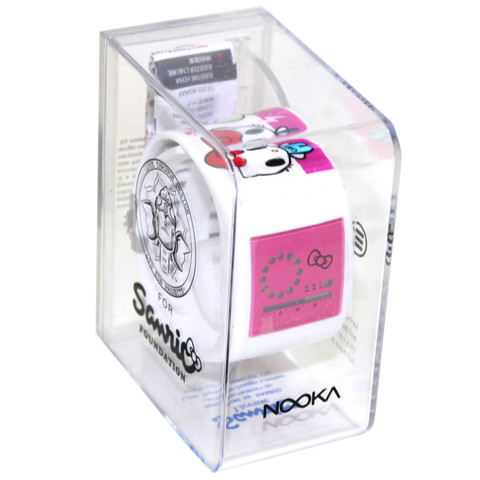 (Note:the copyright of the pictures belongs to Love Through Design)