My Collection: A Hello Kitty Cellphone Pouch
It's one of my Hello Kitty collections. I know it's not a big deal. But it's from my honey and it's Hello Kitty. So everything about love and Hello Kitty is important, isn't it?
He got this lovely Kitty pouch on the trip in Europe. It is actually just a zip purse for kid with candy inside. You will understand why I call it "cellphone pouch" later.
Two sides were printed with different Hello Kitty. I particularly love the material of this purse. It's waterproof but soft with a layer of sponge inner.
It was officially called "Hello Kitty Maga Zip Purse & Candy Bracelet". There were three designs. He chose the one I love the most. :P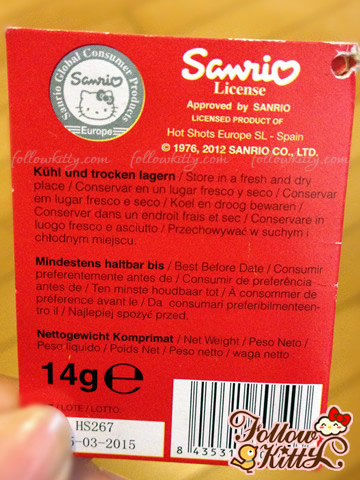 It  is Sanrio-licensed product from Europe with English, German, Spanish, French on the backside of the tag.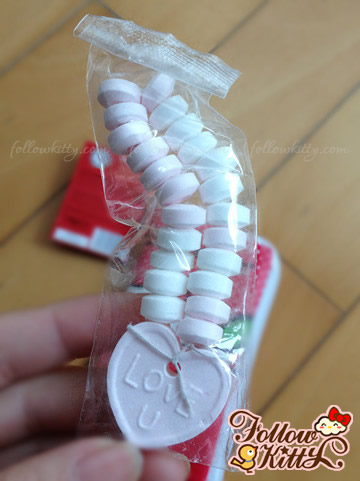 This is the candy bracelet. It's still safe on my book shelf keeping for memory. I am not a big fun of this kind of candy.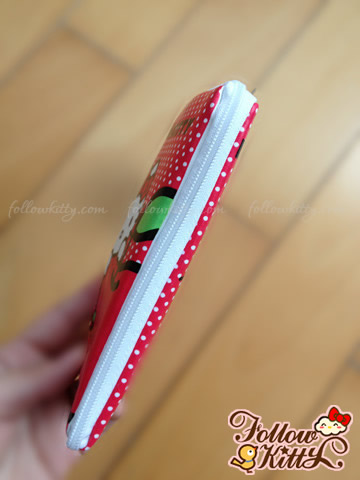 A look from the zipper side.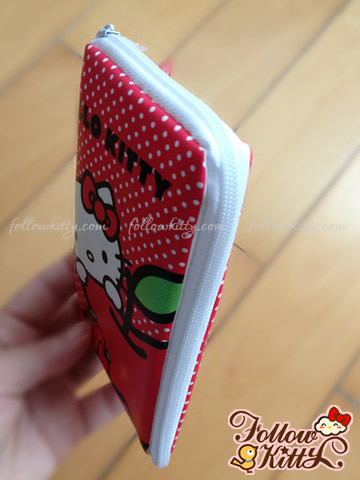 Inside has two extra pockets that I put my SD cards together.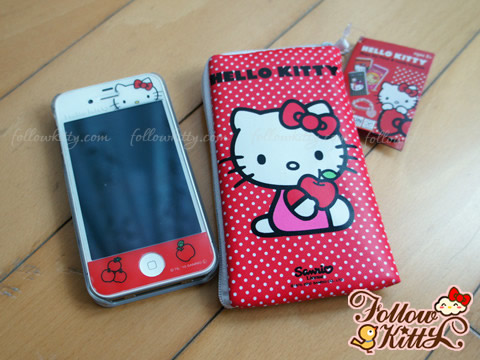 My iPhone4s together with the pouch.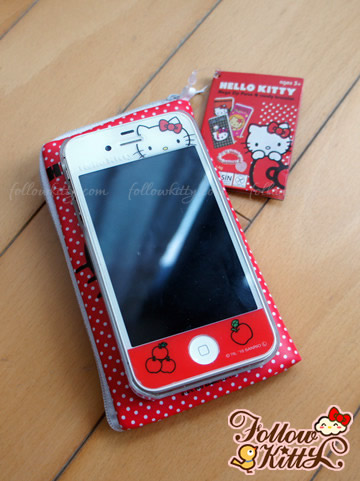 See how perfect the size is? How come he knew it's fit my phone so well ? (He's not using iPhone)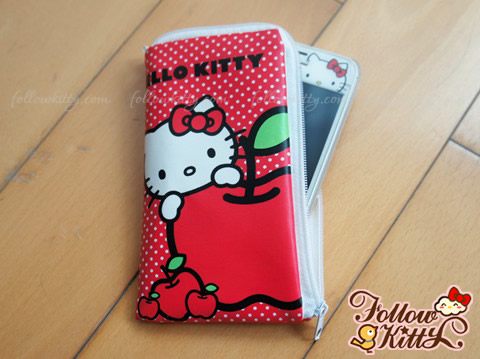 My iPhone has a cozy home to hide. No need to worry about scratches and dust.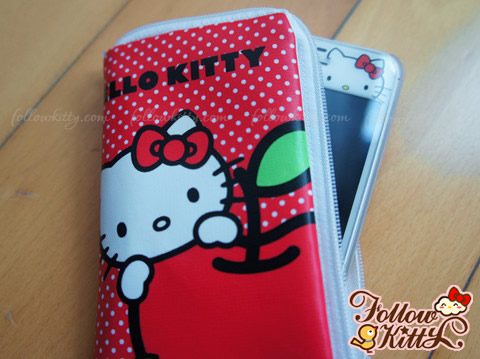 Thanks for those who understand me and bring me not only gifts but happiness.