Hello Kitty Mini Potable/Desktop Battery Fan
This is one of my collections for quite a while. I cherish her so much that I kept her in the package for years. Recently the weather here became crazily hot, so I decided to get her out.
It's actually a product of 2008 (quite long time ago). However, her cuteness and uniqueness do not fade out along the time.
As a Sanrio product, it keeps the high quality and great design as always. The official retail price is about JPY 680.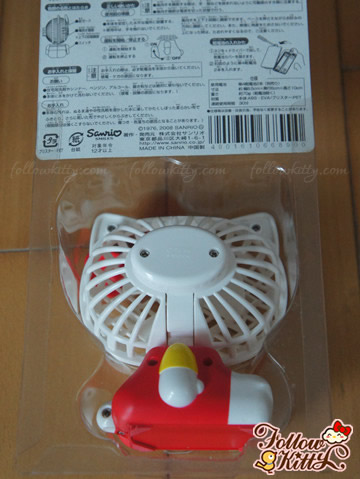 Carefully peeled off the tape, it can be removed without damaging the package. The instructions on the backside are completely in Japanese. Is it "Sale in Japan Only" again?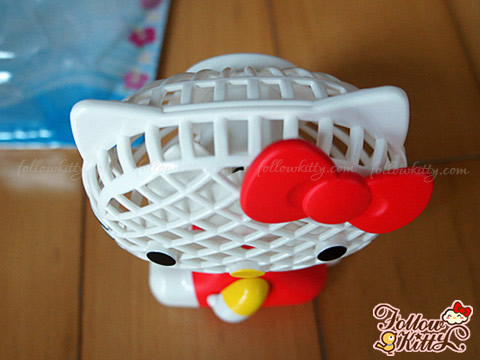 She is so cute with her classic red ribbon.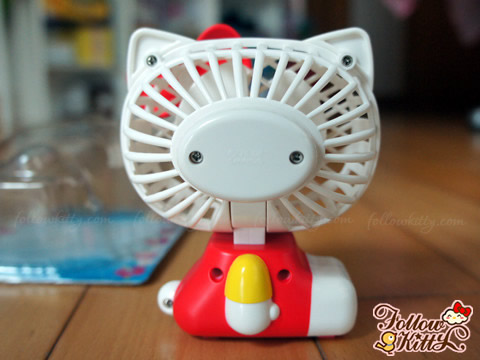 The look from the back looks similar to a real fan.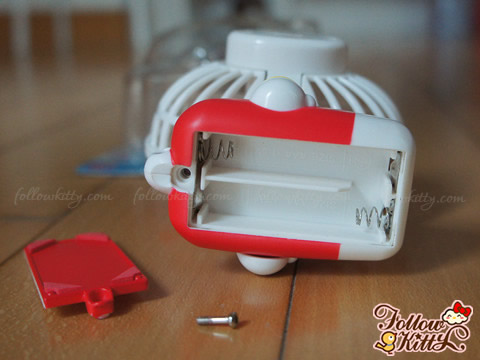 Unfortunately it's not a USB-powered desk fan. You need to insert two AAA batteries. I find it a little bit troublesome when I replace/install the batteries cuz you need to have a screw driver.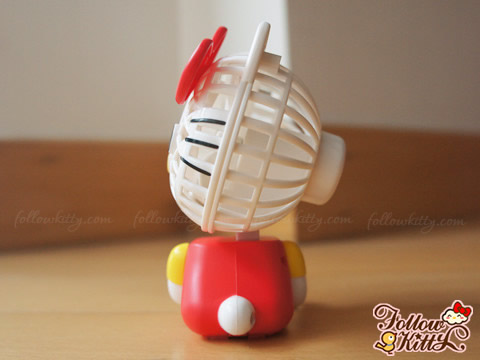 She is about 10cm high –  perfect size for your desk decoration or putting in your purse.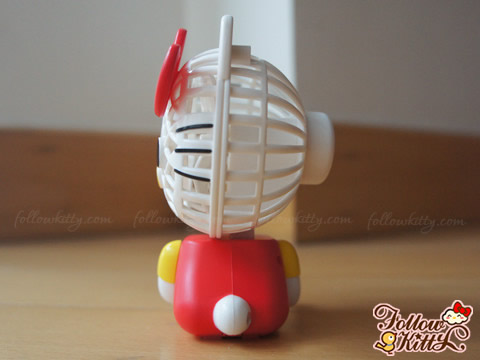 She can look up and down.
Her little arm is the switch of the fan. It is switched on when lifting up the arm.
Don't you love here?
The only drawback is that she generates relatively loud noise when functioning. My honey joked that it sounded like his shaver -_-b ! I am planing to make a video to show you all. Stay tuned!
There are some new editions of this Hello Kitty Mini Fan in other colors, which may be still available in some shops.