Enjoy My Cute Mousse au Hello Kitty Chocolate from baby Mon cher
The Japanese sweets brand baby Mon cher opened the first store in Hong Kong. They collaborated with Sanrio and offer Hello Kitty cakes. Hurray! Yesterday I took one of the cute Mousse au Hello Kitty Chocolate home. No matter how unwilling I am, I think it's not wise to store it too long in the refrigerator. I should enjoy it today.
Before destroying this lovely cake, I will of course take more pictures…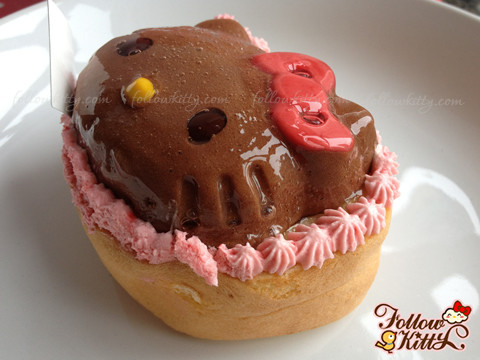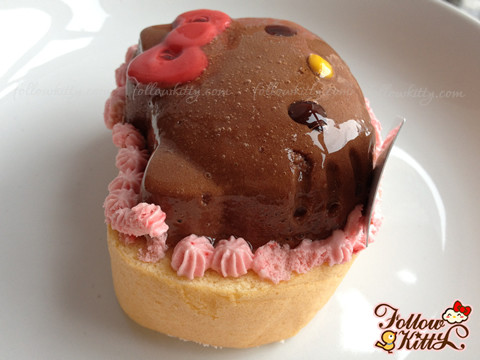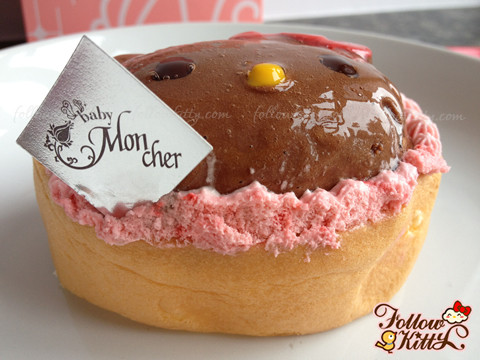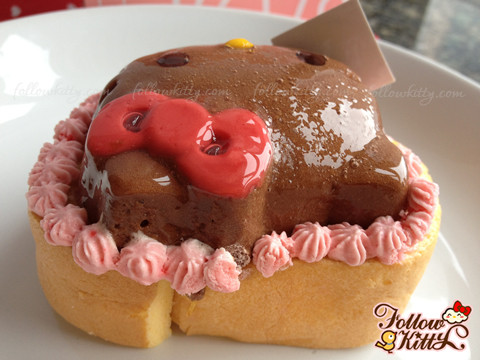 It looks very cute and delicious from all the directions!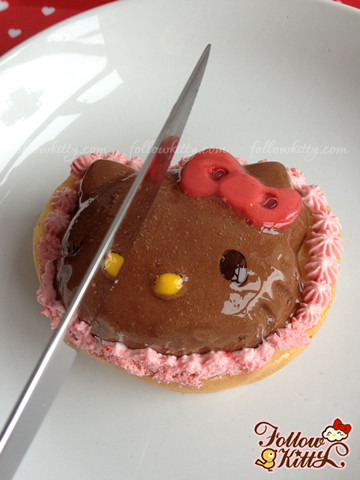 Finally time to cut… T_T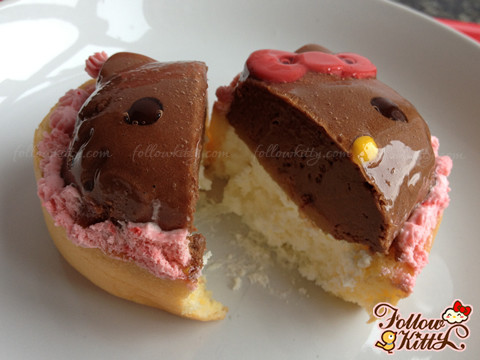 Oh my little Kitty ! I am so sorry :_(  …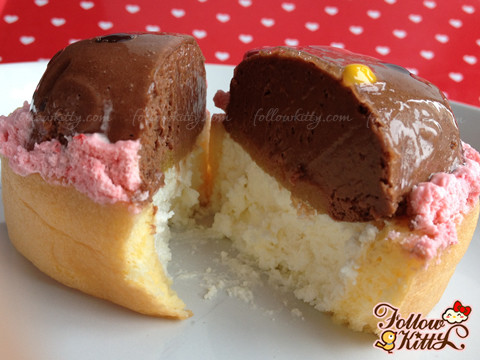 The upper layer is a chocolate mousse. The lower layer is not only cake but filled with cream. It looks a little bit like baby Mon cher's signature "Dojima Roll", which is said having been sold over 15 million pieces and filled with "super unique cream" (sounds very tempting, isn't it?). I haven't tried Dojima Roll yet. But some people said the cream inside is different with the Dojima Roll.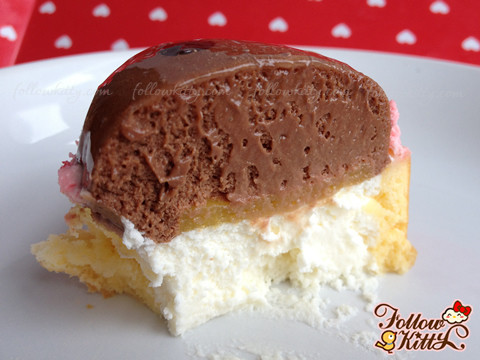 Even if the cake is not the same with the Dojima Roll, it still tastes suuuper yummy to me. It is said that their cream is directly imported from Hokkaido Japan. This cake costs HKD 48. I have to admit it is worth the money. Next time I will try the white Hello Kitty mousse cake – "Mousse au Hello Kitty".
Btw, the eyes, nose and bow of Hello Kitty are dark chocolate. The eyes are original dark chocolate and the nose and bow are dark chocolate dyed with edible colors.