Hello Kitty Flower Bouquet for the One You Love
I think most girls can not escape the temptation of flowers. Sometimes it is a fantasy of romance and sometimes it is just a personal preference. In one word, the meaning of a bouquet of flowers for the girls is beyond the flower itself. How about receiving a bouquet of flowers with Hello Kitty face smiling? Will you scream?
I've always liked Yume Flower Market's Hello Kitty Bouquet. They are the only Sanrio licensed store with Hello Kitty floral products  in Hong Kong. They have a small booth in the Japanese Department Store "YATA" and I am always attracted by their displays of the cute Hello Kitty flower bouquets when passing by.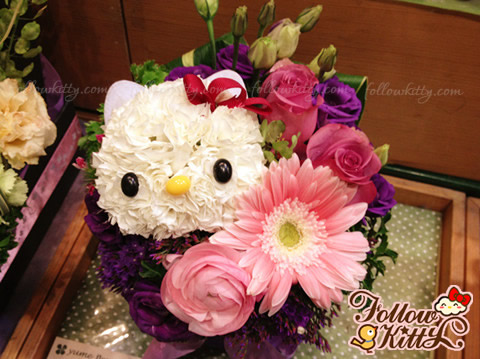 Imagine holding such a bunch of flowers with the cute Hello Kitty face looking at you. Of course it will not be cheap (about HKD 500) due to the licence charge.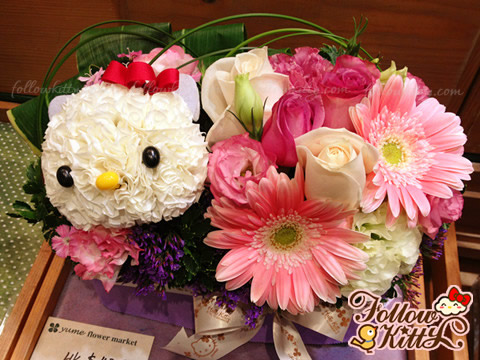 This is my personal favorite because of my special preference for Daisy and its flower meanings (purity, innocence, stanility, loyal love, beauty, sympathy, patience, cheerfulness and simplicity).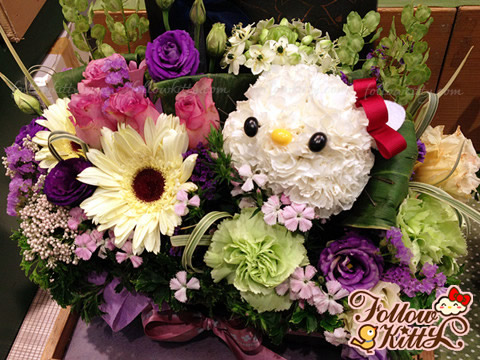 Their bouquets are very colorful with all kinds of flowers. Anything you like?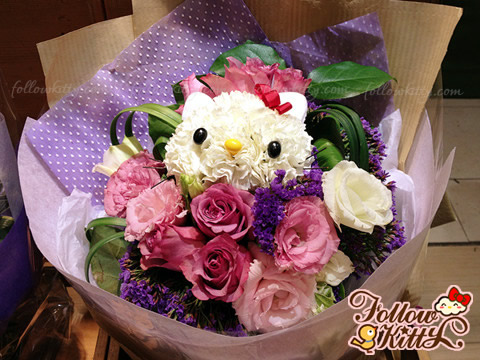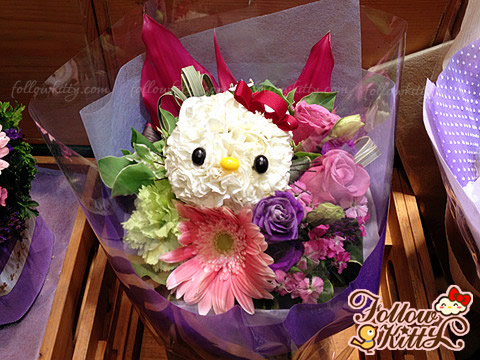 Actually as long as Hello Kitty is in the middle, all the other flowers doesn't matter, right? =n_n= !
Besides these bouquets, don't forget Sanrio Japan has already started the pre-order of Hello Kitty Bouquet for the Mother's Day (the 12th of May). The mum must be thrilled if she is also a Hello Kitty fan!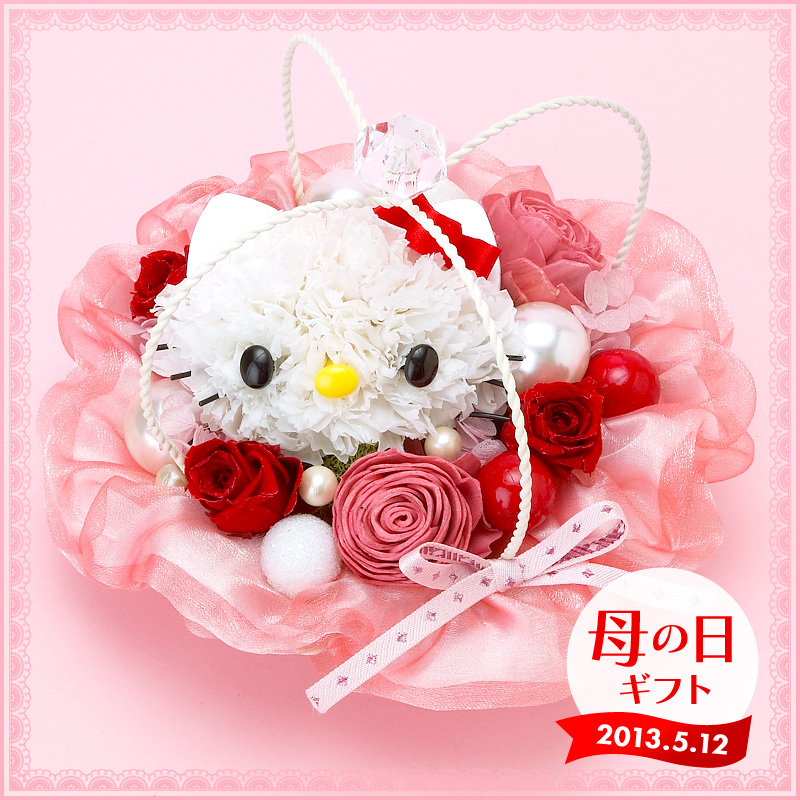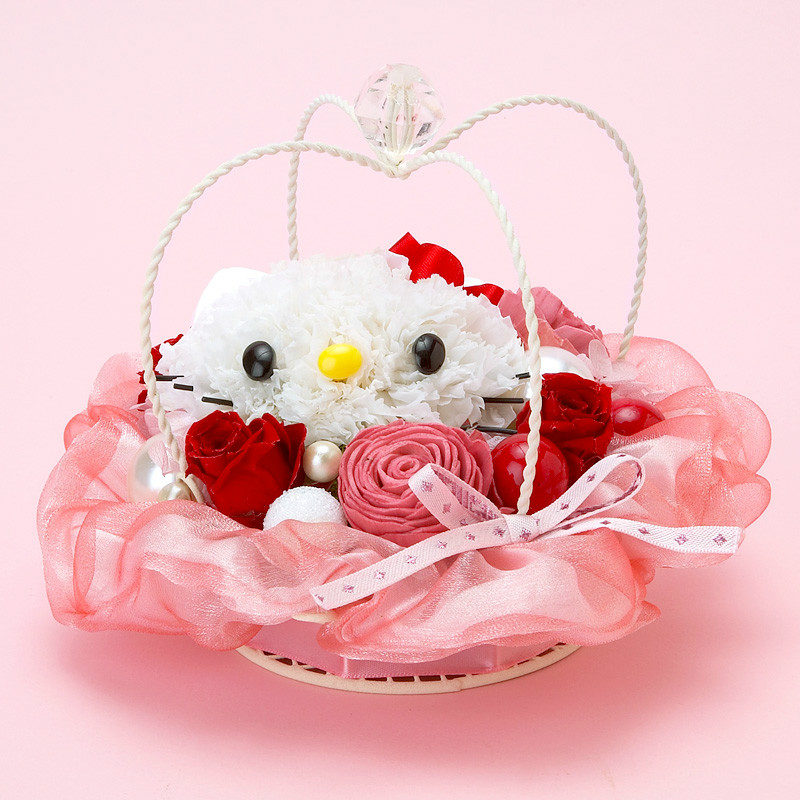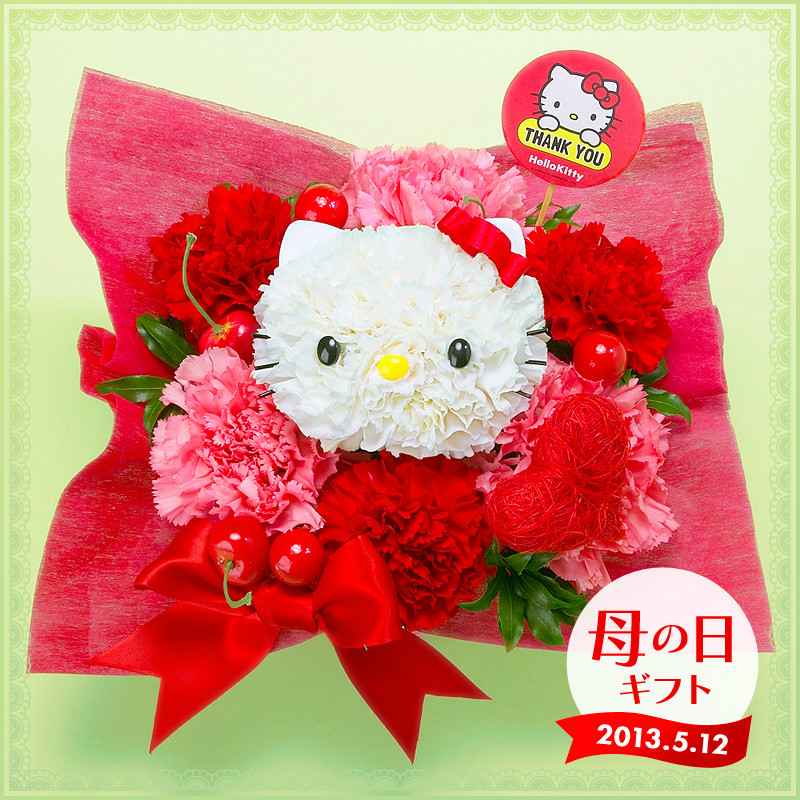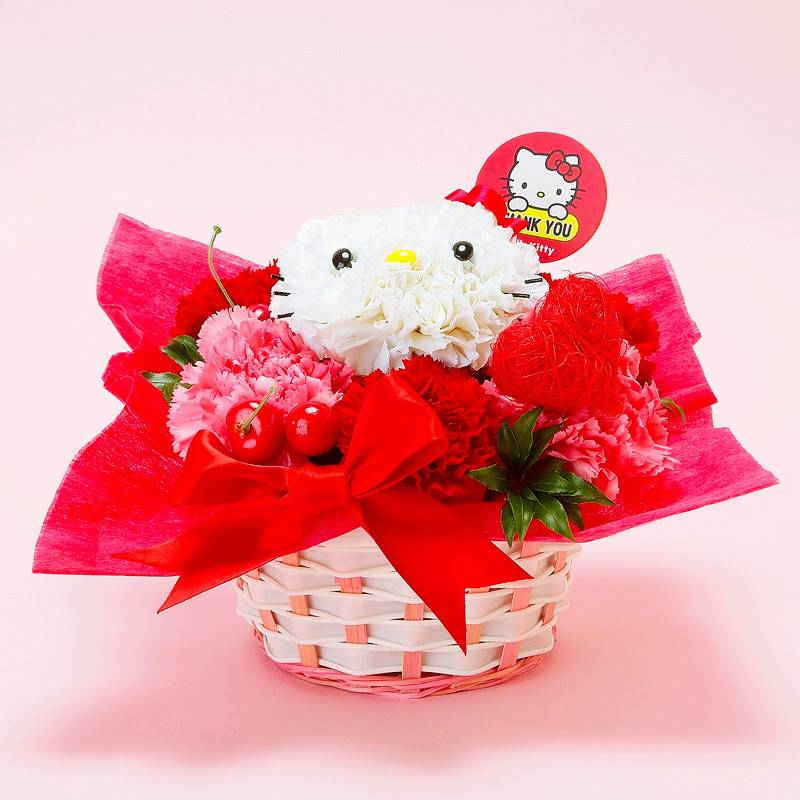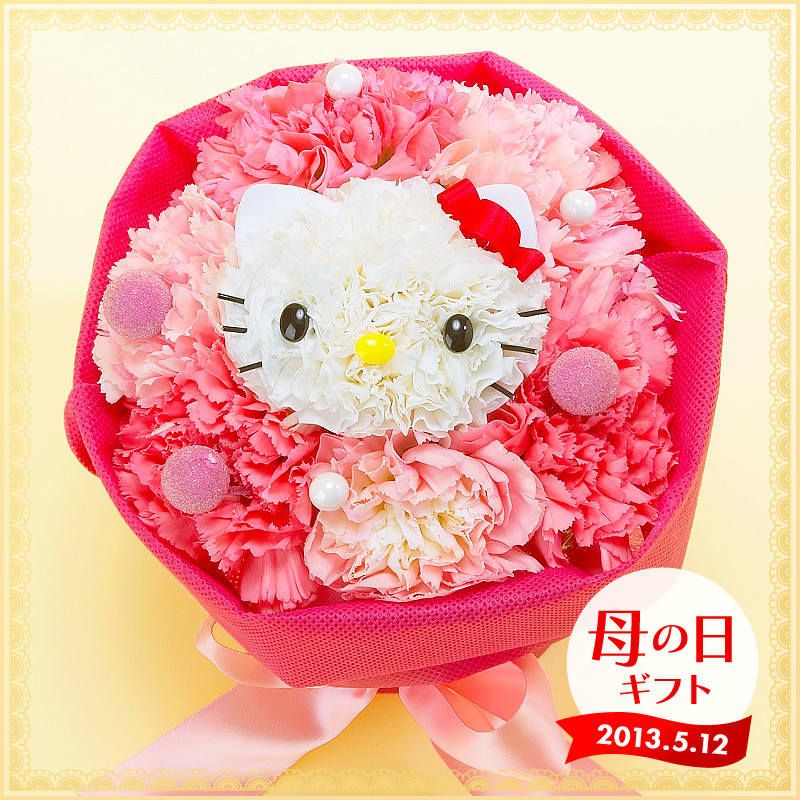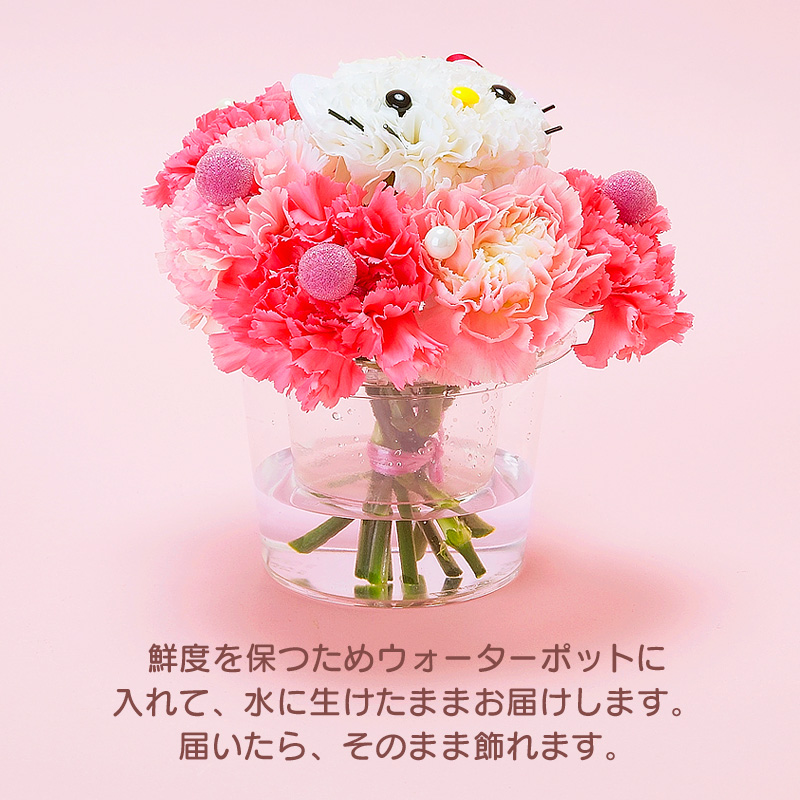 (Note: The pictures without "Follow Kitty" logo are borrowed from Sanrio Japan)