Hello Kitty Bento Paper Craft Origami
Two weeks ago I saw this Hello Kitty Bento paper craft origami in a book store. Without hesitation, I took it home. I knew it would cost me some time. But, hey, it's HELLO KITTY bento set. I couldn't wait to start.
Before I bought it, I was already aware that the instruction was in JAPANESE only. But I thought if it was for kids above 3-year old, it shouldn't be too difficult for me to figure out, right? It turned out in many steps I had to be improvising and creative cuz I couldn't 100% follow the instruction.
Everything is wrapped in the transparent plastic bag and is about 15cm x 15 cm in size.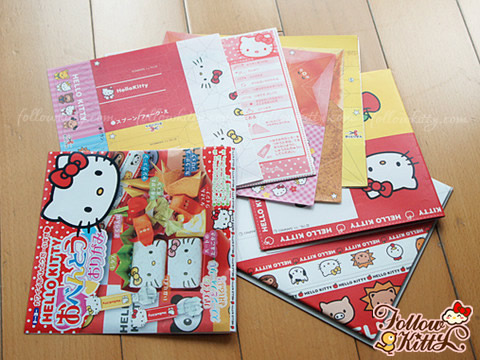 There are several origami print papers and one foil print included.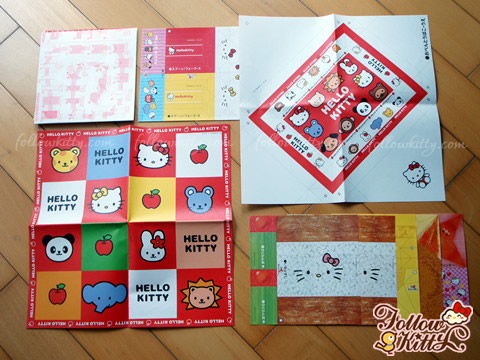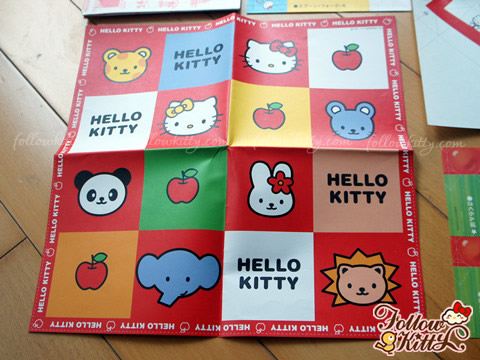 It's the print paper for bento placemat (29cm x 29cm) . How cute!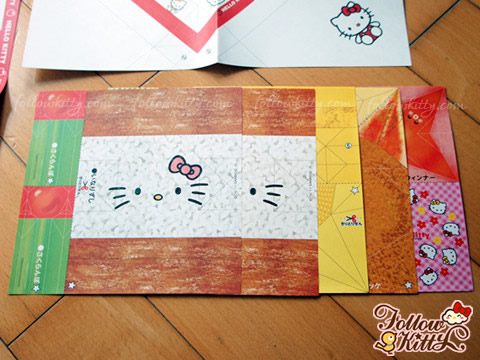 The print paper for onigiri, egg, cherry, baby corn, crab croquettes, octopus sausage.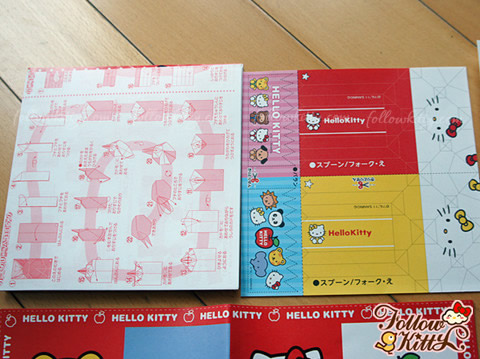 Instruction and prints of Hello Kitty and Mimmy Spoon.
I started with the cover of bento box. Hello Kitty, Mimmy, Tracey, Cathy are surrounded by other cute animals.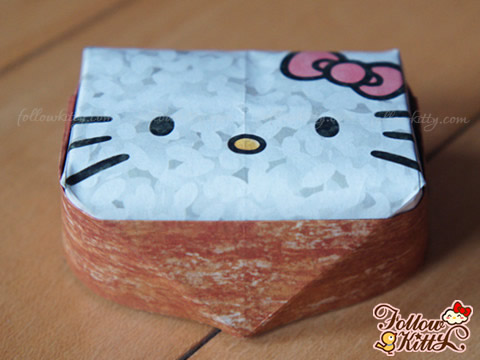 Hello Kitty Onigiri looks so delicious!