My Rare Hello Kitty Frutips Figurine Collections
Today I decided to hunt for some cool Hello Kitty items that I have never seen or known. Been walking in and out many toy stores, suddenly these four little figurines caught my full attentions. They stood on the corner of the little glass closet and it seemed like they were forgotten by the world. How cruel !
I asked the shop owner where they came from and whether they were for sale. The owner couldn't tell me more informations about these figurines but the prices. Sure, let me rescue them and take them home.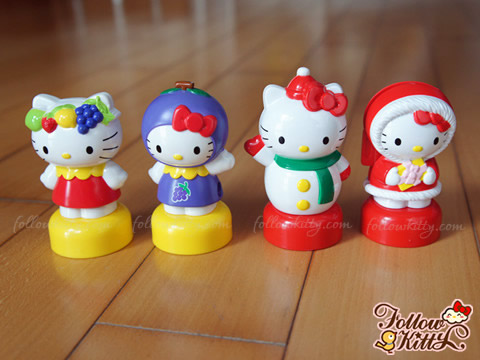 They are all very adorable, aren't they? Actually there are more secrets about them.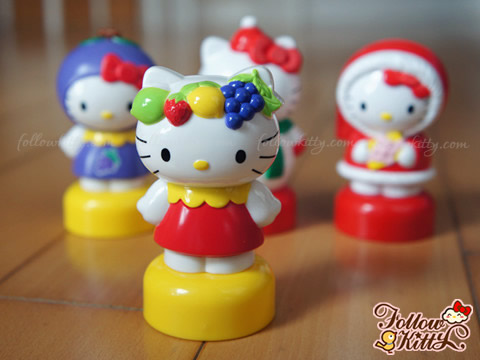 The first one is Ms. Fruit Hello Kitty.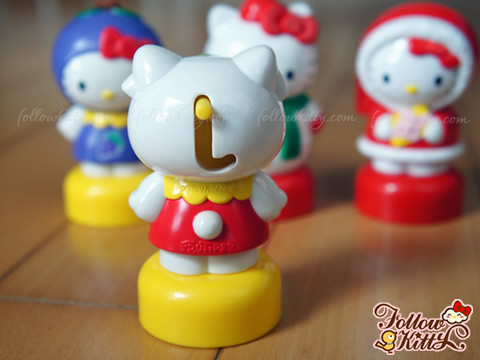 There's a little switch on the back.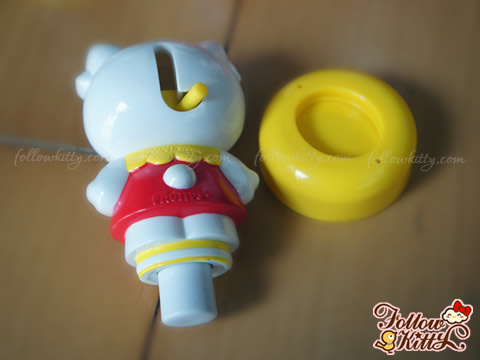 When pushing the switch down, there came out a little eraser.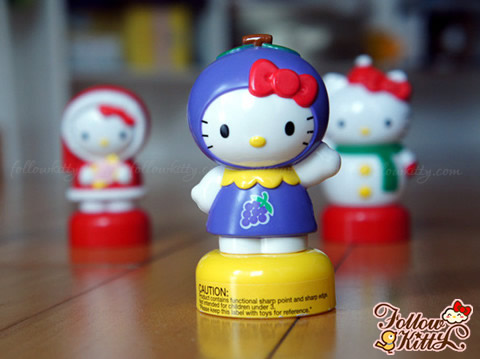 Then is the little Ms. Grape Hello Kitty.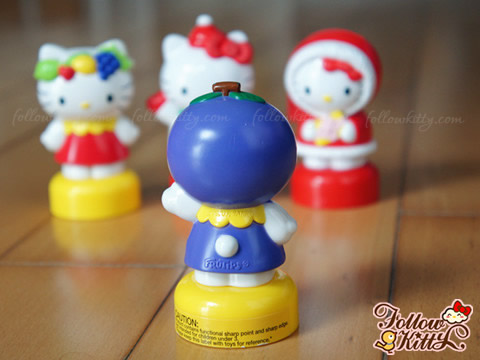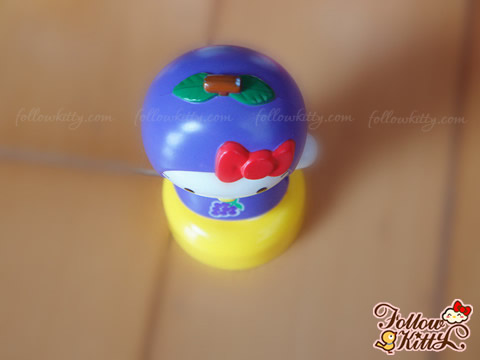 Guess what is her secret?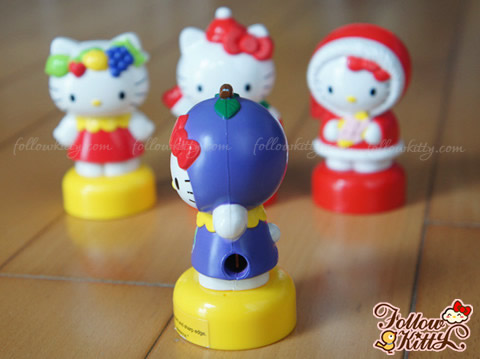 There's a small hole on the side.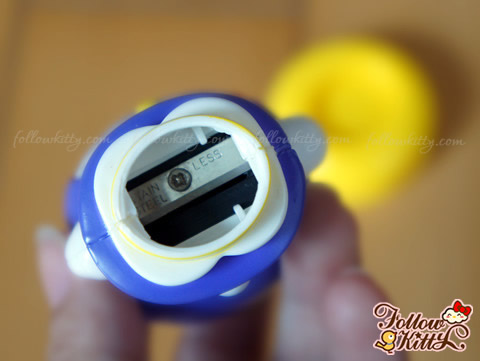 She is a cute pencil sharpener.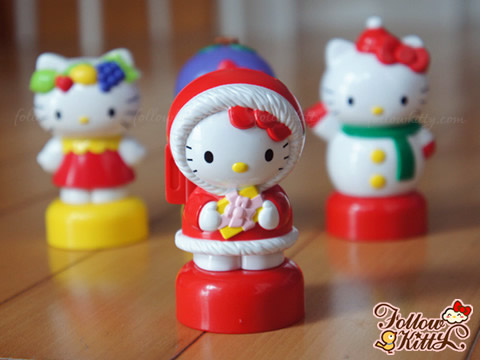 Then comes Ms. Hello Kitty Winter.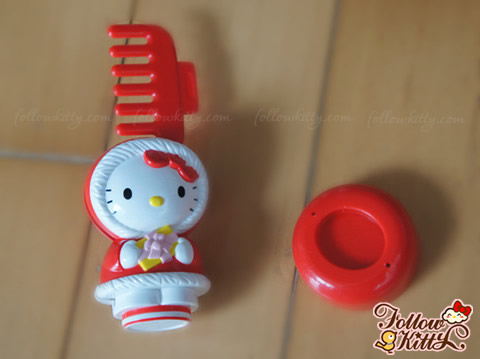 A foldable comb hid inside.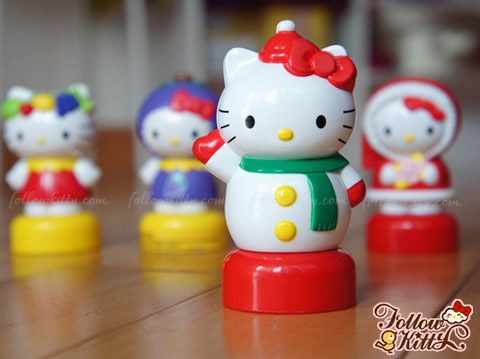 At last comes my fave Ms. Hello Kitty Snowman. She is sooooo kawaii with the rounded body.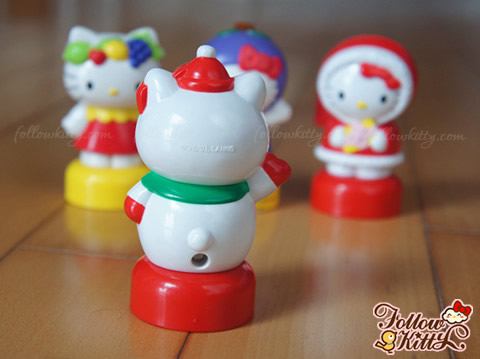 Like others, she has her own little secret.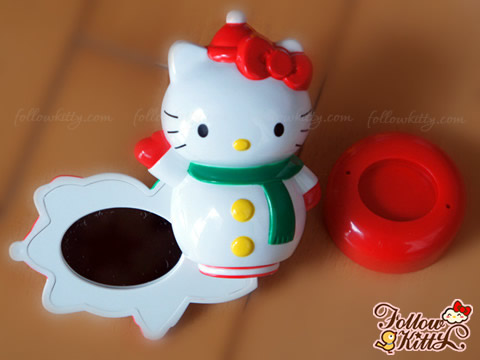 She is a small foldable mirror. They are all suuuuper kawaii that I couldn't resist taking them home.
I have examined them thoroughly and  also checked online. Unfortunately I didn't get more clue about the producer except the "Frutips" printed on the back of Ms. Grape Hello Kitty and Ms. Fruit Hello Kitty. They were obvious not from McDonalds. Any of you have some ideas?