Unboxing 7-Eleven Hello Kitty Sweet Delight Chinese New Year Edition – Purin
This morning I rushed to the 7-Eleven at 8:30am in order to get the Sanrio Sweet Delight Chinese New Year limited editions. Don't laugh at me if you know how cute they actually looked. It's great that I can connect them together with my "Xmas Editions". The staff was very nice again and gave me three boxes to choose. Luckily the Pompompurin is round and big and Minna No Tabo is square, so it didn't take me too long to confirm on two boxed.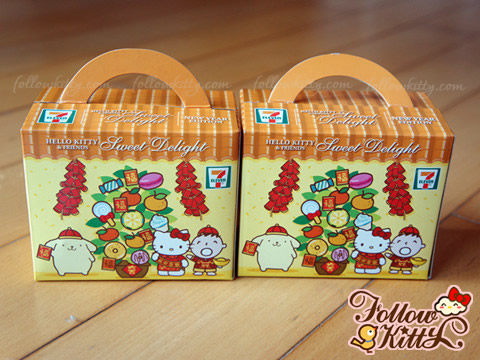 Each time when 7-Eleven launched new figurines, the design of the box was also a surprise. The Chinese New Year special edition used the Chinese traditional icons and oranments like red pockets, fire crackers, orange tree and gold ingots. Pompompurin, Hello Kitty and Minna No Tabo all are wearing Chinese tradition dresses, wishing everybody a very wealthy and happy Chinese New Year.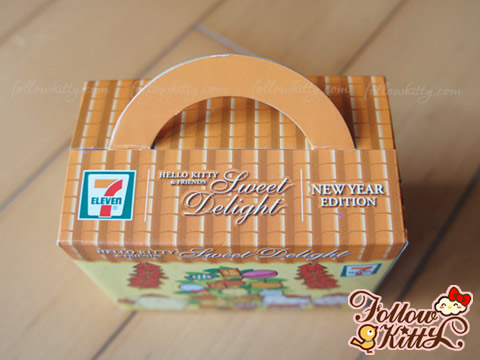 On the top of the box was written "NEW YEAR EDITION".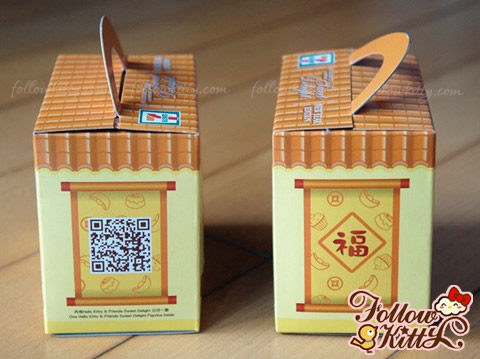 On one side of the box was the QR code of 7-Eleven website. On the other side was the diamond-shaped Chinese character "福" (means blessings or happiness).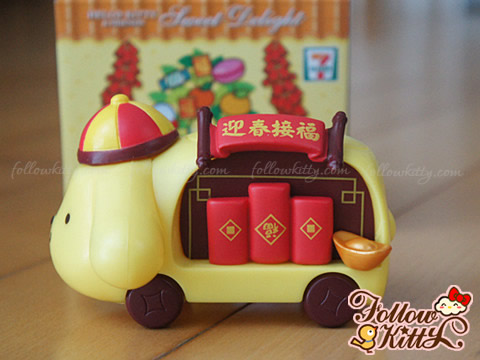 The lovely Purin wore a Qing-dynasty Guapi cap (named after the shape of water melon, literally means "Melon Shape Cap"). The wheels were designed as the shape of old Chinese coins representing wealth. But I didn't really figure out what those red pillars were. Are they candles? or fireworks? or red fire crackers? But this Purin dog car was officially called "Pompompurin Mobile Snack Van". So I suppose they should be snacks. Do you have any idea?
In case you don't know. the four characters "迎春接福" (Yíngchúnjiēfú") means "Greet the New Year and encounter happiness".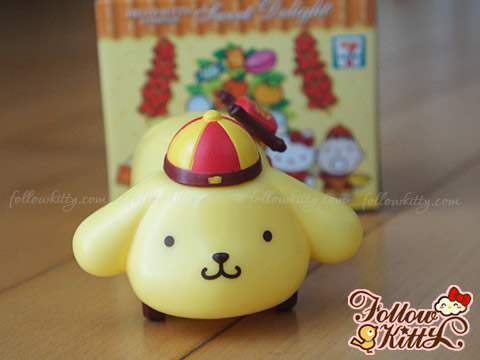 The Guapi Cap was a fashion in Qing-dynasty. Nowadays many kids wear this during Chinese New Year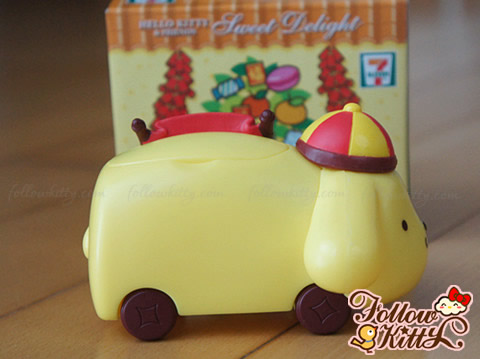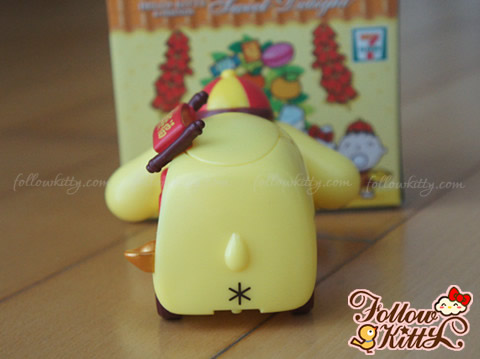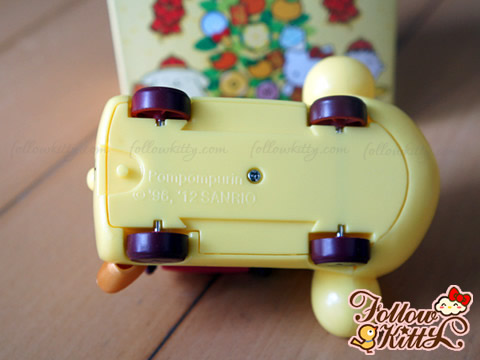 Same with the Xmas Editions, there were 4 wheels on the bottom.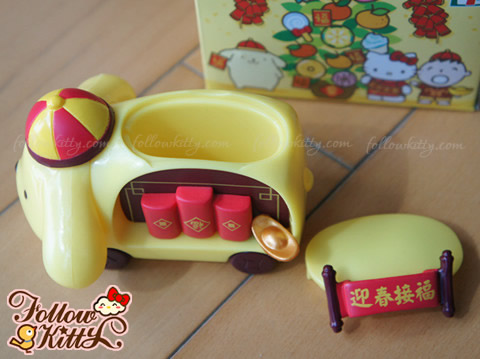 The Chinese New Year Pompompurin was also a little storage box where the top could be opened. It should be the first cargo of the Hello Kitty Sweet Delight holiday editions since it only had hook on one end to connect with other figurines.
If you are also interested in another Chinese New Year special edition – Minna No Tabo 7-Eleven Store, you can click "Unboxing 7-Eleven Hello Kitty Sweet Delight Chinese New Year Edition – Minna No Tabo.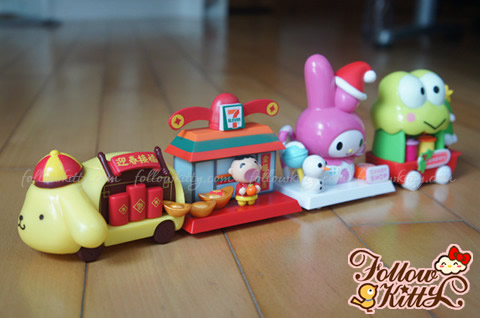 Connected all my for-the-moment collections…Love them !!! >3