Eva Air World's First Hello Kitty Theme Bus in Hong Kong
At the end of last year, Taiwan Eva Air cooperated with Hong Kong Tram Company and offered "Hello Kitty themed Tram". Although I called it themed tram, it was actually a tram with Eva Air's Hello Kitty Airline commercial. This time Eva Air again cooperated with one of Hong Kong's most important transportation companies – Kowloon Bus Company and promoted the world's first Hello Kitty Jet Theme Bus. From inside to outside, the buses are completely decorated with Hello Kitty theme.
It is said that this theme bus activity will only last till the 19th of Feb, so yesterday I went out to try my luck. Having done some research online, I decided to try the Bus No.6 in Tsim Sha Tsui Pier Terminal. The past few days' warm weather suddenly dropped to only 12 degree yesterday. Standing close to the seaside, I felt the wind as a blade on my face. I shivered in the bus station for over an hour, and finally all the waiting paid off. n_n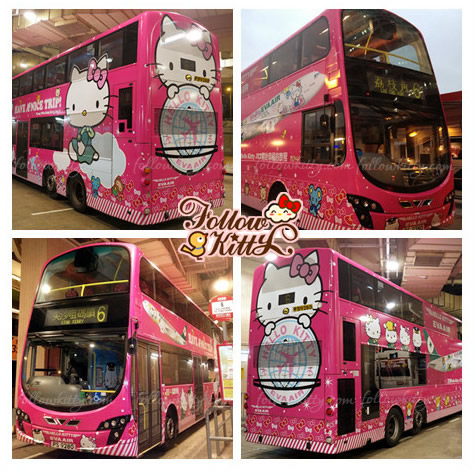 The complete bus was hot pink that you could identify it from far distance.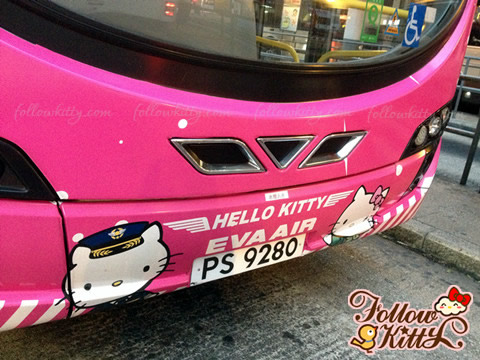 Captain Dear Daniel and Crew Chief Hello Kitty were protecting you on the front of the bus.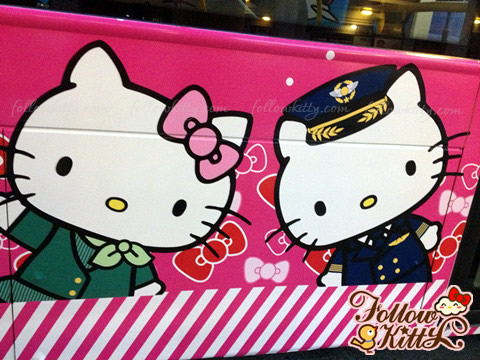 If you love them, you also can find them on the side of the bus.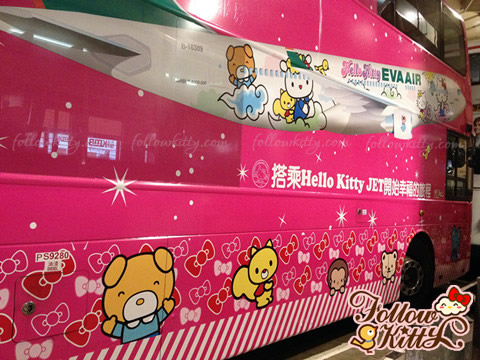 On the right side of the bus were a huge Eva Air Hello Kitty plane and Hello Kitty's friends Jody, Rory, Joey, etc.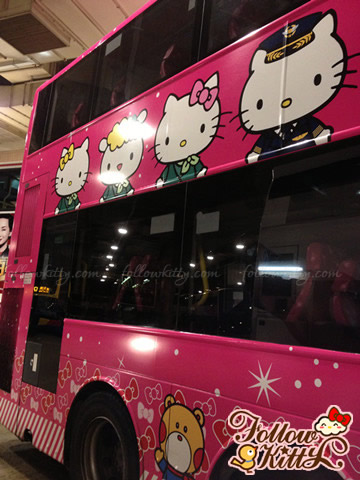 On the upper deck of the same side were the crews of Eva Air: Captain Dear Daniel, crews Kitty, Mimmy and Fiffy.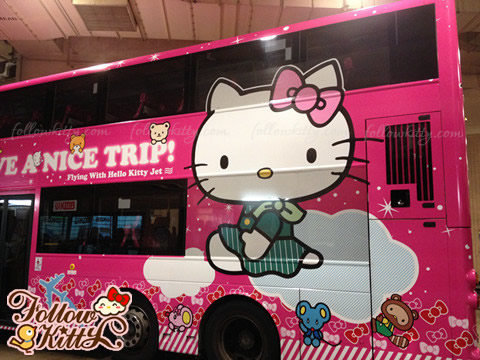 On another side of the bus, there was a huge super kawaii Hello Kitty. I love this side a loooooooot.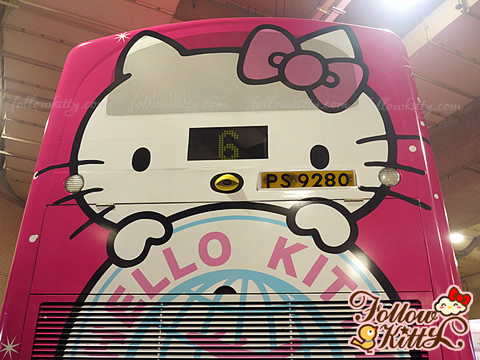 This time they paid full attentions to all the details. On the rear of the bus had a big Hello Kitty looking back. I guess whoever traveling behind this bus would be super jealous!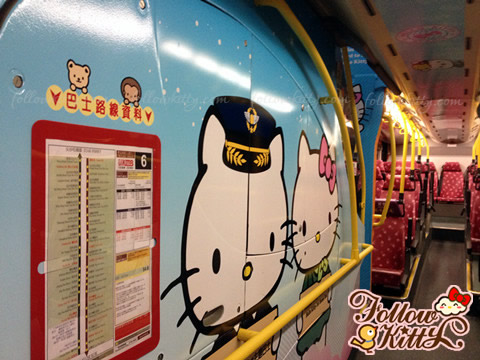 As I mentioned, this bus is a real Hello Kitty themed bus, thus inside was as cool as outside. I was the first getting on bus that I could take this photo without interruption. On the left hand were the Captain Daniel and Crew Chief Kitty again.
The boards in their hands were written in both Chinese and English: Welcome to the world's first Hello Kitty Jet theme Bus! So cute!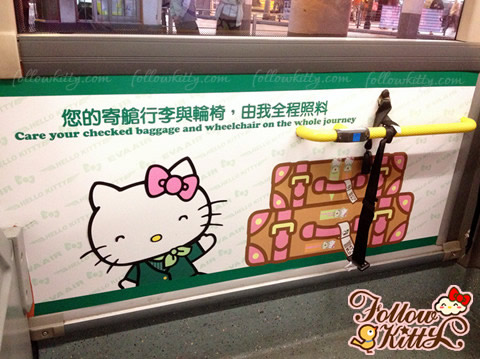 They also took care of the luggage and wheelchair area. How sweet!