Taiwan Eva Air Hello Kitty Trams Take You Around Hong Kong
When I heard that Taiwan Eva Air would make a Hello Kitty themed tram on Hong Kong's popular Tram, I've decided even I need to ask for leave, I wouldn't miss to see it with my own eyes. The staff from the tram company told me there were two Hello Kitty themed trams in Hong Kong. OMG, how should I find out these two Hello Kitty trams from the 163 working trams of this company? (In case you don't know that Hong Kong Tram is one of the most historical transportation in Hong Kong. If you visit Hong Kong, you should not miss the chance to take it)
I guess I was really lucky that I really made it. The day I just came out of Central MTR station, stood next to the tram station and was thinking whether I would have the chance to see a Hello Kitty tram. Within 5 minutes, the legendary Hello Kitty tram was passing by right in front the HSBC building. How lucky!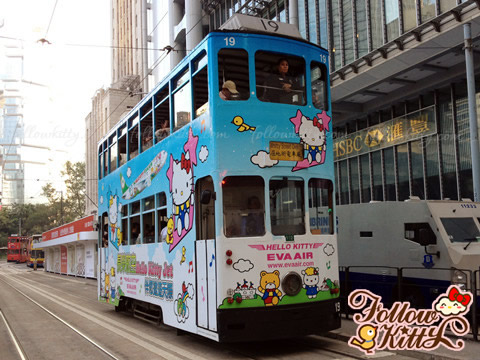 I immediately ignored the passing traffic and rushed to the middle of the street. Before it moved on to the next station, I managed to take this photos and figured out it's terminal was Whitty Street Depot.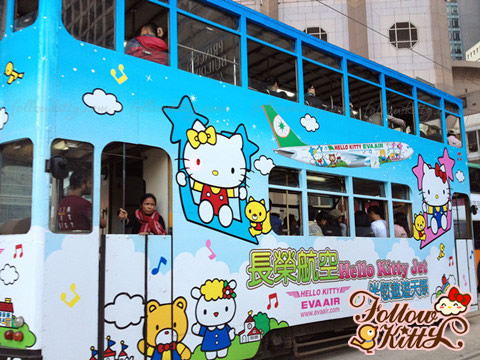 The Hello Kitty themed tram passed within a blink (luckily my camera responded fast) . OK, I decided to hop on the next tram going to the same destination, trying to catch up the Hello Kitty tram.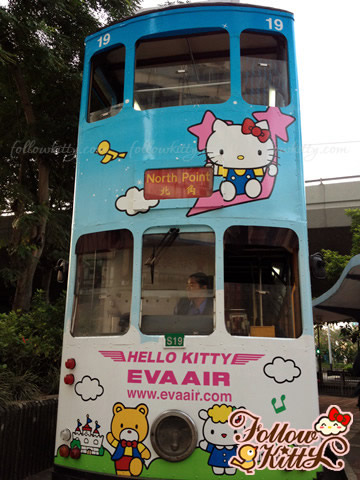 Terminal – Whitty Street Depot, this Hello Kitty themed tram had already changed station display and was ready to move on to North Point. I almost missed it. The lovely Tippy and Fiffy were on the front of the tram.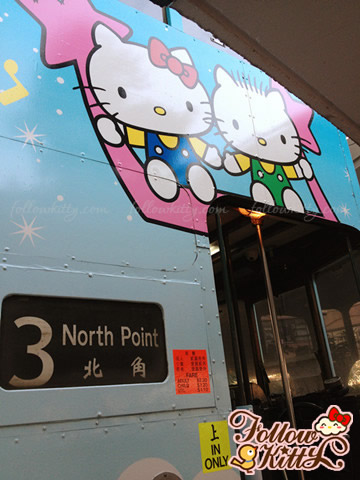 How could Hello Kitty-themed tram miss the cute Hello Kitty and Dear Daniel?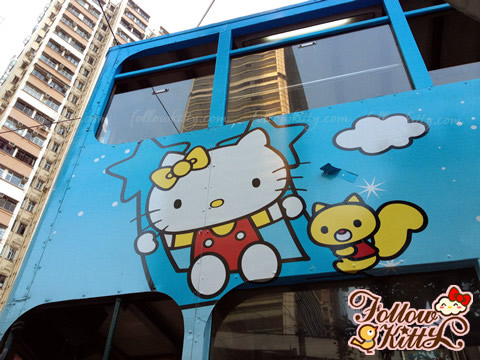 Mimmy and Rory were playing together on the top deck of the tram.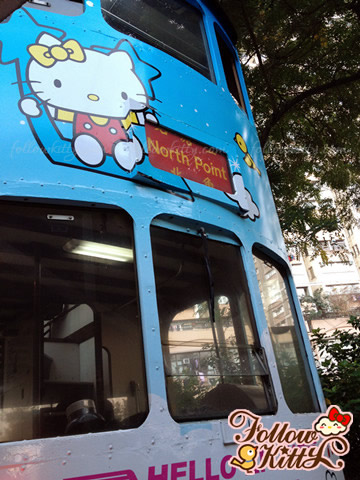 Mimmy was also on the back of the tram.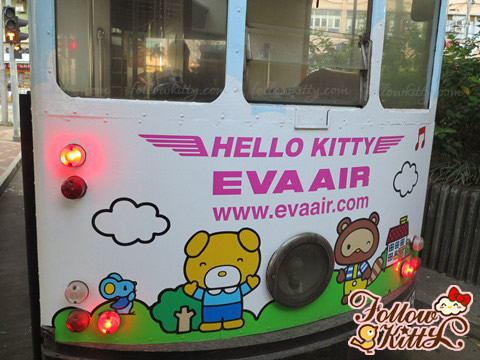 Together with her friends Joey, Jody and Tracey…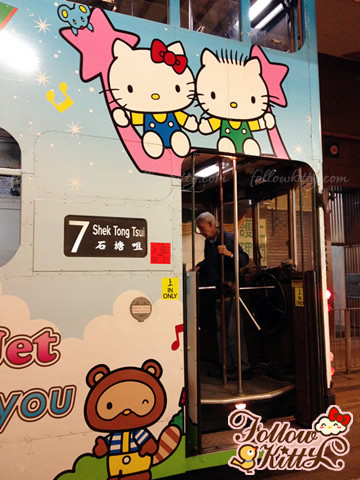 Maybe you don't know, passengers get on tram from the back door and get off and pay at the front door.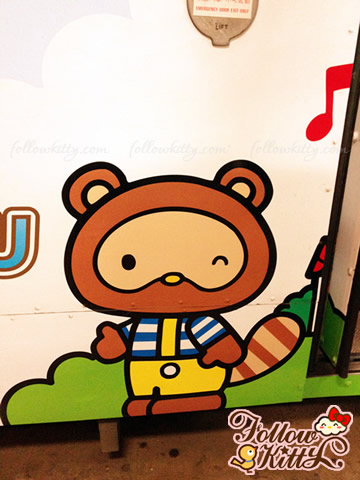 Super love this huge Tracey, super Kawaii!!! Couldn't help touching the big tail when I got on… =n_n=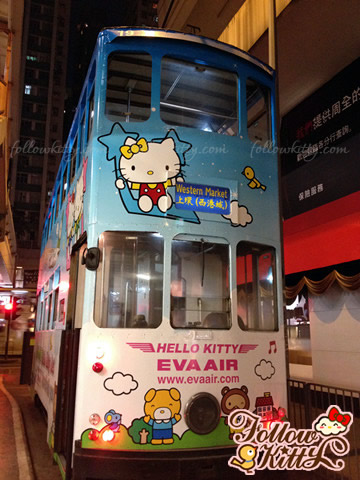 Maybe you've noticed it was getting dark. Yes, I knew it's a little bit crazy, but I still hopped on the Hello Kitty tram to North Point and got to the North Point Tram Terminal (spent about one hour on the cute tram). It seemed like it would go to Western Market station immediately.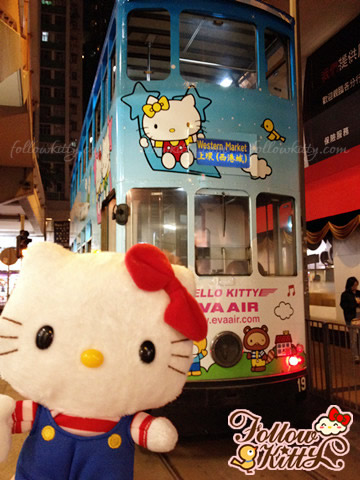 Before said byebye, let my lovely Kitty take a picture with the super cute Hello Kitty themed tram! >3<